Black & White Halloween Mantel

Seeing things in black and white. We decided to to decorate in black and white this Halloween season. While we love the Halloween orange, purple and greens, there is just something alluring about decorating in black and white, no matter if it for the season, an occasion, for home decor or fashion. Love it!!!
We were able to achieve our decorating by using things we already had and did not spend a penny on any of the mantel decor! So before you head out thinking you need to buy a few new things for this years Halloween theme, stop and take a look at what you have on hand. Maybe you don't need to spend anything, or at the very least, change your theme a bit to incorporate in different arrangements what you have.


We touched up a few of our white pumpkins with a little white paint for this seasons decorating. A simple dollar store glass candle stick was spray painted last season, but works perfectly to hold a small white pumpkin on this year!


Don't forget to check out local thrift stores for your candle holders. We found these black candle sticks last year and use them in one way or another year round.


Dollar tree was a great spot to find these black crows. They were still in pretty good shape after using them last Halloween. We spotted some more black crows their this year too, so if you need some, ya better hurry!


Netting and a feather boa from the scrap drawer make a nice little home for some black widow spiders.


"Never more"


A group of candles to light the dark night.


Mason jars on painted candle sticks beside aglitterycandelabrum.
.


A touch of sparkle on our friend the spider.


Black crow standing guard, lest anyone foolishly try to take a white pumpkin.


You may now adjust your eyes back in color. We have enjoyed sharing our Black and White Halloween Mantel with you today. Be inspired, get creative!
My son, eat honey becauseit isgood,And the honeycombwhich issweet to your taste;
Soshallthe knowledge of wisdombeto your soul;If you have foundit,there is a prospect,And your hope will not be cut off.
Proverbs 24:13-14
Linking to: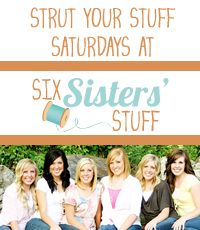 http://www.craftberrybush.com/2012/09/its-party-timehappy-hour-friday-2.html