Classroom Halloween Party Favors ~ Make Them Yourself!

Times may have changed in a lot of ways, but somethings don't have to change or die out if we are willing to keep them alive.
In days gone by, the Halloween school parade and Halloween party were so exciting and looked forward to days in advance. The homemade costumes were truly one of a kind artistry and thehandmadecrafts and goodies will always hold fond memories for us.
Intoday'sworld, aka, our little world, we are choosing to keep the idea of a school "classroom party favor" alive for our children by making up Halloween party favor bags for the classroom.


We choose a Gothic theme for the Halloween party favor. Black, white and red colors.


To make the favor bags you will need: Free

We used an assortment of black and white candy to fill the favor bags with.


What are you planning for Halloween class party favors?


Whoever of you loves life and desires to see many good days, keep your tongue from evil and your lips from speaking lies.
Psalm 34:12-13
Linking To: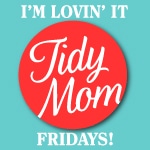 http://whipperberry.com