Make a special tree for the crows to hang out in!We have several black crows who begin making theirpresenceknown in our front yard as early as the beginning of August. We love to listen to them speak to one another and it all signals that the season is about ready to change. So with that in mind, we made a crow Halloween tree, so we could bring the crows indoors.


First, we located a decent sized bare branch. We left it all natural instead of our usual spray painting the branches. Sometimes you just want a little different look. We placed the branches in one of our old, but loved, faux stone vases.


We opened the doors and called the crows in to find the perfect place to perch.


Just love a full moon……for that matter a crescent or any kind of moon. We love the look of the full moon peering through the bare tree branches, and casting moonbeams to light the night's darkness.


Hello their happy moon. Welcome to our crow Halloween tree!


A few white pumpkins with a black widow spider are often found under Halloween crow trees.


The sun will set soon, and the crows will rest by the light of the moon and be thankful for another day. Be inspired, get creative!
A desire accomplished is sweet to the soul,Butit isan abomination to fools to depart from evil.
Proverbs 13:19
Linking to: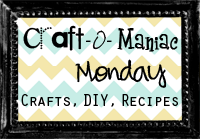 l